Mega Man: The Sequel Wars - Episode Red
Mega Man: The Sequel Wars is a fan-made homebrew remake of Mega Man 4, 5 and 6 for the Sega Mega Drive, following in the footsteps of the officially released Mega Man: The Wily Wars. It aims to carefully recreate the NES classics while giving them a fresh 16-bit coat of paint and a rearranged soundtrack. It also aims to improve on the foundation of Wily Wars by enhancing both the presentation and gameplay.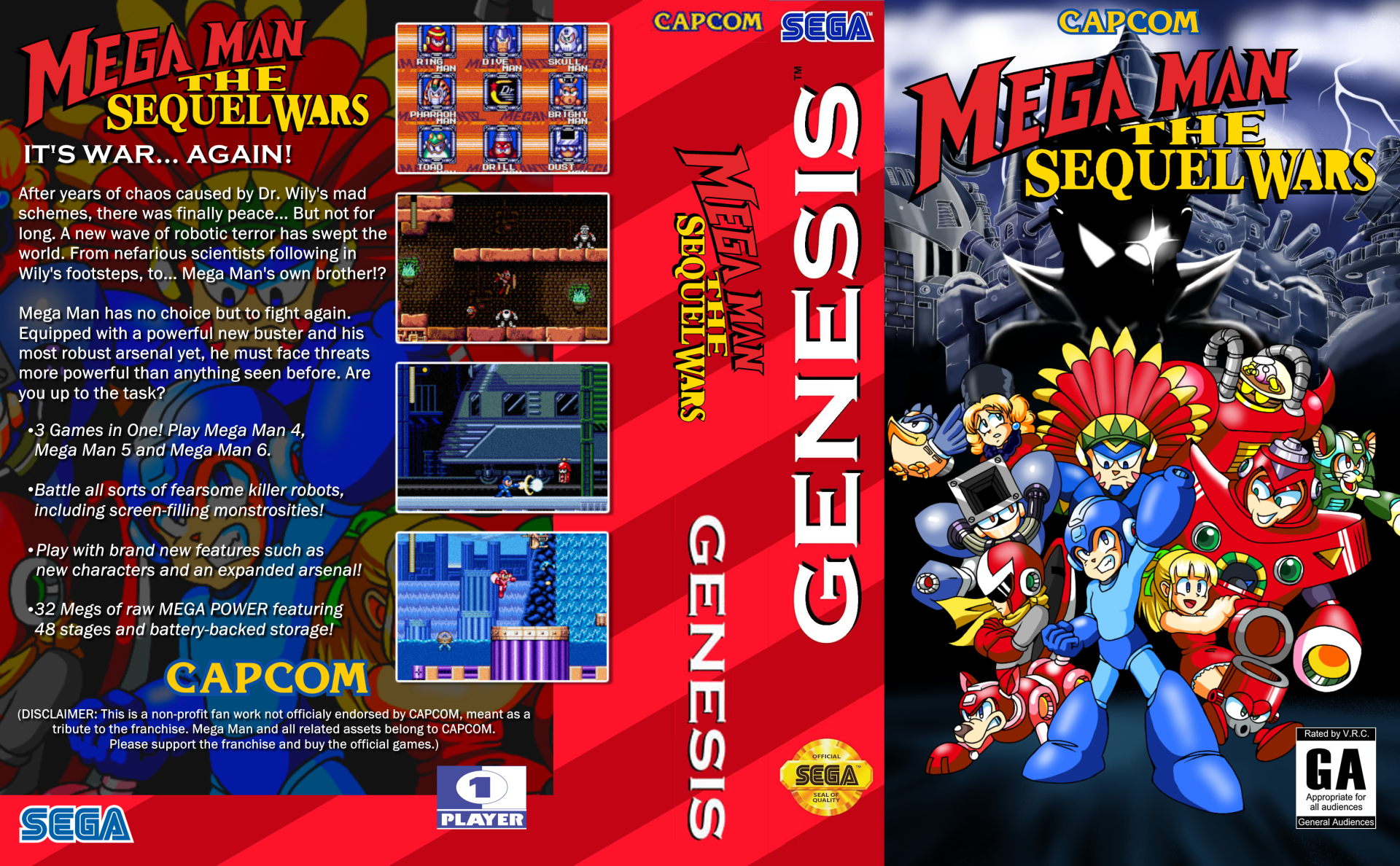 Episode Red is the first release of the project, containing the full remake of Mega Man 4. Alongside the original game's content, a slew of new features are added to spice up the experience for returning players.
NOTE: this is not a rom hack of Wily Wars! It is fully coded from scratch in C using the SGDK library. As such, the game will be distributed as full ROM releases as there is no original game to patch to.
FEATURES
-Faithful recreations of the original games, with extensive research done to make everything accounted for.
-Smooth controls that avoid all of the shortcomings of the original Wily Wars and its control issues.
-Refined 16-bit graphics that use the Mega Drive's superior visual capabilities to their fullest, with detailed environments and elaborate parallax backgrounds.
-Original soundtrack featuring both remakes of the original tunes and all-new compositions. Comes in both Classic (original Wily Wars style) and Modern (Regular) flavours.
-New characters to play - including Proto Man who can deflect bullets with his shield, and Roll who uses her broom to mop up enemies in close range.

-More gameplay options including the ability to use any weapon from 4-6!
Please read the included readme file for instructions on how to run the game.
Current version: v1.1

Download